Your next opportunity awaits
As the Social Media Intern for Social Media Today, you'll be helping the Community Manager grow and maintain one of the largest and most trusted resources in social media marketing news while in the midst of a fast-paced, boundary-pushing media startup. You will be given significant responsibilities in the production and scheduling of social content; you will have the freedom to create unique and innovative social content and assist our community manager in new digital engagement projects. Your mission will be to increase engagement and strengthen our reputation as the leader in everything social media and digital marketing. 
This is a great opportunity to learn what it takes to develop, manage and execute a social marketing business plan. 
We are looking for a smart, creative, and innovative undergraduate student to complete a fall internship with the audience development/marketing department. We are looking for someone to start as soon as possible
Responsibilities:
• Optimize scheduling of content across social platforms: Facebook, Twitter, LinkedIn, Google+, Pinterest
• Create social media graphics using our social templates
• Write social media copy 
• Monitor trends content on platforms
• Produce reports on social engagement metrics across platforms
• Assist the community manager during our twice-monthly Twitter chats
• Collaborate with community manager and design on new projects (video clips, Facebook Live, etc.)
What you can bring to the table:
• Digital marketing savvy
• Experience with social media platforms and management platforms (Hootsuite)
• Strong copy writer (able to write with a consistent brand voice)
• Creative with an understanding of Photoshop (other photo and video editing skills are a plus)
• Understanding of social media analytics  
• Confident and independent but also a team player
• Eagerness & ability to provide creative solutions to problems
• Detailed, organized, and curious
About Industry Dive
Industry Dive is a digital B2B media company that delivers news and original analysis to more ­than one million business leaders in multiple industries. We are a company founded on the belief that executives should have access to the content they need in a way that is intuitive and insightful, no matter the device. Industry Dive pushes the boundaries of modern journalism and marketing.
Our office is a place where you work hard on clear monthly goals, have your voice heard, and shape the future of a growing media business. Located in the heart of Washington DC, our workspace boasts a lot of perks – whiteboard walls, treadmill desks, and a dedicated quiet room.
Industry Dive has been named an "Innovative Media Start Up" and one of the "Top 10 Hottest Publishing Start Ups."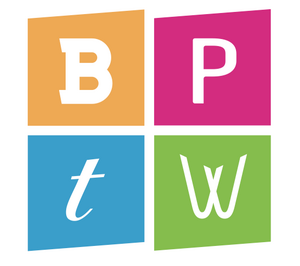 Industry Dive was selected as a "Best Place to Work" in 2015, 2016 and 2017 by the Washington Business Journal.