Your next opportunity awaits
How often do you get a chance to be part of a startup — from the beginning? Industry Dive, a Washington D.C.-based startup, has an opening for a Sales Intern. This intern will help bring a new product to launch and work closely with our Chief Revenue Officer to learn the ins & outs of B2B sales and marketing.
As an intern, you will help us identify potential clients for our BioPharma Dive professional courses: https://biopharmadive.schoolkeep.com/ While the product is fully functional, we need an intern to help us create our strategy, marketing copy, and target accounts so we can effectively promote and sell these courses.
As an intern at Industry Dive, you can expect the following:
Projects focused on digital marketing that will impress employers – We're 2 for 2 on our marketing interns getting hired right after their internship is completed.
Exposure to a variety of aspects of business – You sit in the same room with the founders of the company, and participate in strategy discussions.
Make a real impact – We give you projects move the business forward, and the freedom to own your project rather than being micro-managed.
Work at a startup – We work hard and care about what we do, but we also don't take ourselves too seriously.
Work in the mobile industry – Mobile technology being adopted at an unprecedented clip. This is your chance to work at a company that gets you valuable experience in a growing industry.
What you can bring to the table:
Designing and pitching campaigns to prospective clients
Responsibility for sale of courses and potentially other products
Working with the team to develop new marketing products based on client feedback
Working with different internal group members
About Industry Dive
Industry Dive is a digital B2B media company that delivers news and original analysis to more ­than one million business leaders in multiple industries. We are a company founded on the belief that executives should have access to the content they need in a way that is intuitive and insightful, no matter the device. Industry Dive pushes the boundaries of modern journalism and marketing.
Our office is a place where you work hard on clear monthly goals, have your voice heard, and shape the future of a growing media business. Located in the heart of Washington DC, our workspace boasts a lot of perks – whiteboard walls, treadmill desks, and a dedicated quiet room.
Industry Dive has been named an "Innovative Media Start Up" and one of the "Top 10 Hottest Publishing Start Ups."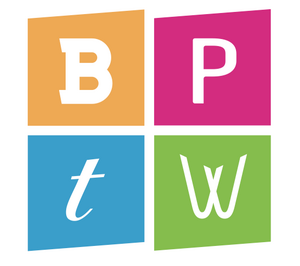 Industry Dive was selected as a "Best Place to Work" in 2015, 2016 and 2017 by the Washington Business Journal.