Your next opportunity awaits
We're different.
We're Industry Dive, and we're on the cutting edge of business media. We're always on the hunt for bright, creative journalists who will be excited to get exposure to a variety of aspects of the modern digital editorial department. Sharp writing is a must, but we're also looking for candidates with a keen understanding of the value of curation, headlines, quick-takes, and a desire to write longer trend pieces.
You won't be cranking out endless quarterly reports or talking to the usual suspects here. You'll get a chance to own a product and use all your tools: Writing, editing and social media. You'll travel to industry events. You'll interview newsmakers. You'll get the satisfaction of working in an innovative newsroom that gives you the freedom to show your creative side. 
The Healthcare Associate Editor will also manage social media efforts for the beat and regularly contribute articles. This position will report to a senior editor.
We would love it if you had:
A proven track record of writing and editing skills, as well as an aptitude for healthcare business news and smart story selection for a B2B audience.
Tuned-in instincts and ability to interpret and analyze key business trends.
An interest in writing and editing for a mobile experience in a niche B2B market.
Comfort with social media and the ability to build an audience on twitter, Facebook and LinkedIn to enhance the scope and reach of your work.
Deadline-oriented time management skills.
Bachelor's degree in journalism, English or similar field.
What you can bring to the table:
Business writing experience.
Hands-on familiarity with HTML.
Working knowledge of basic SEO.
Experience with Google Analytics or other monitoring software.
Experience working with a publication in its early stages to grow audiences.
Please submit a cover letter, resume and 3 clips with your application.
About Industry Dive
Industry Dive is a digital B2B media company that delivers news and original analysis to more ­than one million business leaders in multiple industries. We are a company founded on the belief that executives should have access to the content they need in a way that is intuitive and insightful, no matter the device. Industry Dive pushes the boundaries of modern journalism and marketing.
Our office is a place where you work hard on clear monthly goals, have your voice heard, and shape the future of a growing media business. Located in the heart of Washington DC, our workspace boasts a lot of perks – whiteboard walls, treadmill desks, and a dedicated quiet room.
Industry Dive has been named an "Innovative Media Start Up" and one of the "Top 10 Hottest Publishing Start Ups."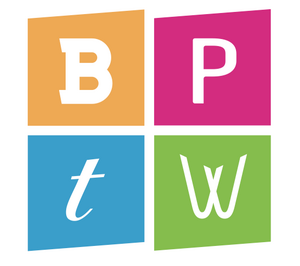 Industry Dive was selected as a "Best Place to Work" in 2015, 2016 and 2017 by the Washington Business Journal.