Your next opportunity awaits
We are looking for a Graphic Designer to join Industry Dive's innovative design team. Our team is highly collaborative, cross-functional, and always puts the user – client or reader – first.
We also care a lot about team growth. Each week, we have team-led design reviews, a design reading session, and conduct a competitive analysis of another design team.
Day-to-day overview:
Design playbooks, surveys, and other content for the Industry Dive Brand Studio and assist journalists with editorial design requests
Work on a wide variety of other design projects – e.g. company branding / logo design, sales presentations, audience development materials, etc.
Receive constant feedback and support from a team of highly skilled designers
Gain exposure to other types of design – e.g. UX and UI
What you can bring to the table:
0-3 years work experience
Exceptional visual and typographic sensibility – as evidenced by your portfolio
A history of getting things done – as evidenced by a history of completed projects
InDesign and Illustrator experience – these are the primary tools you will use on the job
Great task and project management skills
Excitement for design
NOTE: When you apply, please send a link to your porfolio or examples of your work.
About Industry Dive
Industry Dive is a digital B2B media company that delivers news and original analysis to more ­than one million business leaders in multiple industries. We are a company founded on the belief that executives should have access to the content they need in a way that is intuitive and insightful, no matter the device. Industry Dive pushes the boundaries of modern journalism and marketing.
Our office is a place where you work hard on clear monthly goals, have your voice heard, and shape the future of a growing media business. Located in the heart of Washington DC, our workspace boasts a lot of perks – whiteboard walls, treadmill desks, and a dedicated quiet room. We even have weekly dog visits.
Industry Dive has been named an "Innovative Media Start Up" and one of the "Top 10 Hottest Publishing Start Ups."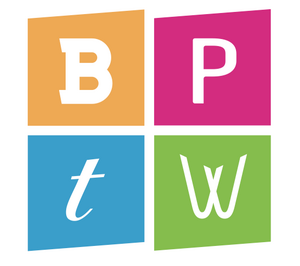 Industry Dive was selected as a "Best Place to Work" in 2015 and 2016 by the Washington Business Journal.