Your next opportunity awaits
Projects focused on digital media that will impress employers – Our interns have a history of getting hired when they graduate.
Exposure to a variety of aspects of business – You sit in the same room with the founders of the company, and participate in strategy discussions
Make a real impact – No coffee fetching at this job. We give you projects that move the business forward, and the freedom to own your project rather than being micro-managed.
Work at a startup – We work hard and care about what we do, but we also don't take ourselves too seriously.
Work in the mobile industry – Mobile technology is being adopted at an unprecedented clip. This is your chance to work at a company that gets you valuable experience in a growing industry.
What you can bring to the table:
Smart, motivated, and interested in helping our small development team roll out new features and products. Our core application codebase is in Python/Django, but prior Python experience is not required. Interest in mobile development a plus. HTML/CSS design skills a plus.
1-2 years of relevant CSS/HTML/JS experience or coursework.
An aptitude for designing and implementing real-world web-based projects.
An interest in mobile technology.
You thrive in a fast-paced, dynamic environment.
You are great at multitasking.
You are self-motivated and entrepreneurial
You must have legal authorization to work in the United States and be able to be able to work from our Chinatown office.
About Industry Dive
Industry Dive is a digital B2B media company that delivers news and original analysis to more ­than one million business leaders in multiple industries. We are a company founded on the belief that executives should have access to the content they need in a way that is intuitive and insightful, no matter the device. Industry Dive pushes the boundaries of modern journalism and marketing.
Our office is a place where you work hard on clear monthly goals, have your voice heard, and shape the future of a growing media business. Located in the heart of Washington DC, our workspace boasts a lot of perks – whiteboard walls, treadmill desks, and a dedicated quiet room. We even have weekly dog visits.
Industry Dive has been named an "Innovative Media Start Up" and one of the "Top 10 Hottest Publishing Start Ups."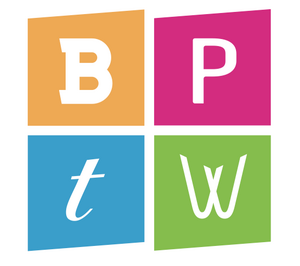 Industry Dive was selected as a "Best Place to Work" in 2015 and 2016 by the Washington Business Journal.