Your next opportunity awaits
Do you enjoy synthesizing metrics such as pageviews, clicks, users, etc. into a narrative that improves marketing and business growth? Do your eyes light up when someone asks you to measure success?
We're looking for a Digital Marketing Analyst to assist the Audience Development marketing team succeed by analyzing data, spotting trends, and delivering recommendations to drive digital growth efforts.
Responsibilities include tracking, analyzing, and presenting on the performance of digital marketing campaigns, subscriber data, and website traffic. The Digital Marketing Analyst will also provide recommendations on enhancing promotional efforts to attract and retain digital subscribers. This will include building out dashboards, ad hoc reporting, A/B tests, marketing spend optimization and predictive modeling.
Our team pushes the boundaries of business journalism and marketing, and we're looking for our next pioneer to help us make data-informed decisions. If you have a passion for marketing analytics, curiosity for the story behind the data, and thrive in a fast-paced, collaborative environment, we would like to hear from you.
Responsibilities:
Develop insights into audience segments and behaviors by conducting data analyses.
Track, analyze, and model the results of campaigns to inform marketing decisions.
Identify trends and produce actionable insights for testing/optimizing goal initiatives.
Perform cost analyses of campaign performance.
Enhance existing and develop new reporting processes.
Communicate findings and recommendations using data visualization tools, dashboarding, and presentation tools.
What you can bring to the table:
Bachelor's degree in marketing, economics, statistics or related major
Experience with Google Analytics, Mixpanel, or other advanced analytics platforms
1-2 years of experience performing data analysis
Advanced Excel skills
Excellent presentation, written and verbal communication skills
Ability to effectively communicate and explain findings using data visualization techniques
Detailed, organized, curious, and self-directed
About Industry Dive
Industry Dive is a digital B2B media company that delivers news and original analysis to more ­than one million business leaders in multiple industries. We are a company founded on the belief that executives should have access to the content they need in a way that is intuitive and insightful, no matter the device. Industry Dive pushes the boundaries of modern journalism and marketing.
Our office is a place where you work hard on clear monthly goals, have your voice heard, and shape the future of a growing media business. Located in the heart of Washington DC, our workspace boasts a lot of perks – whiteboard walls, treadmill desks, and a dedicated quiet room.
Industry Dive has been named an "Innovative Media Start Up" and one of the "Top 10 Hottest Publishing Start Ups."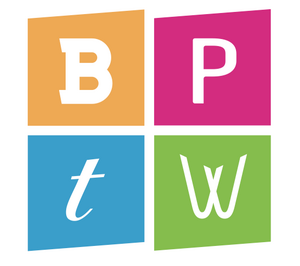 Industry Dive was selected as a "Best Place to Work" in 2015, 2016 and 2017 by the Washington Business Journal.