Your next opportunity awaits
Industry Dive is looking to hire a Content Development Associate to assist in the creation of high quality custom content pieces for our clients. This position requires approximately 60% of the time spent managing and facilitating webinars and 40% spent on the creation of other custom content pieces. The Brand Dive Studio is looking for a talented and personable professional that possesses excellent communication, interpersonal and project management skills. Ability to multi-task, work effectively under tight deadlines and accomplish goals is critical. If you are extremely organized, efficient and work comfortably independently as well as in a team- keep reading!
Reporting to the Director, essential responsibilities include:
Developing meaningful and long-term relationships with clients
Managing the production timeline of custom content projects as needed
Ensuring deadlines and schedules are met across multiple projects
Performing all webinar facilitation, operation, and navigation tasks to assist our clients in the creation, development and delivery of webinars

Recruiting and retaining subject matter experts
Organizing all necessary presentation materials with speaker(s), handle webinar dry run(s), ensuring there are no redundancies within the content
Working with speaker(s) throughout webinar process to make sure the presentation runs smoothly
Answering participants' technical questions and resolve issues during the webinar (non-content related)
Securing moderator, if needed
Cultivating content to create timely, custom and engaging projects involving topics in each of Industry Dive's 12 verticals
Guiding the client through the content development process by making effective recommendations
Collaborating with sales, tech and design teams
What you can bring to the table:
Associate's degree or equivalent experience; Bachelor's degree preferred
Minimum of 1-3 years of relevant experience
Outstanding organization and project management skills, handling multiple projects and deadlines
Excellent client servicing skills, ability to work with diverse individuals and groups
Exceptional written and verbal communication skills
Proven expertise in developing and creating multiple types of marketing content, especially webinars
Intellectual curiosity, creativity and flexibility
Understanding of trends in content marketing
Assist Director, Branded Content, on special projects as needed
Ability to handle multiple tasks simultaneously and maintain a system of tracking, monitoring, and prioritizing tasks and projects
Bonus points for:
Experience with webinar vendors/platforms such as InXpo, GoToWebinar, WebEx, etc. and troubleshooting technical issues
An affinity for online marketing
An understanding of B2B media
Design, HTML, or other technical skills
Digital Media, Marketing or PR background
About Industry Dive
Industry Dive is a digital B2B media company that delivers news and original analysis to more ­than one million business leaders in multiple industries. We are a company founded on the belief that executives should have access to the content they need in a way that is intuitive and insightful, no matter the device. Industry Dive pushes the boundaries of modern journalism and marketing.
Our office is a place where you work hard on clear monthly goals, have your voice heard, and shape the future of a growing media business. Located in the heart of Washington DC, our workspace boasts a lot of perks – whiteboard walls, treadmill desks, and a dedicated quiet room. We even have weekly dog visits.
Industry Dive has been named an "Innovative Media Start Up" and one of the "Top 10 Hottest Publishing Start Ups."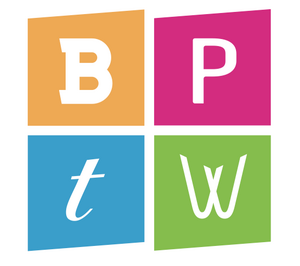 Industry Dive was selected as a "Best Place to Work" in 2015 and 2016 by the Washington Business Journal.