Your next opportunity awaits
We're a tea connoisseur, Pokemon Go enthusiast, proud new dad, hard cider aficionado, herb garden horticulturist, world traveling vocalist and well read book club guru. We're looking for someone new to add to this diverse group! Is a fast-paced, play hard, work harder environment exactly what you're looking for? Do you love the idea of building software from inception to production? Do you have relevant experience or an insatiable desire to learn? If so, keep reading.
Industry Dive is looking for a back end developer to join our software development team. We're always looking to add smart, hardworking team members that have something to add. We use a variety of open-source technology, and our core infrastructure is written in Django. We spend most of our time managing Industry Dive's main product - a mobile-optimized, consumer-facing news application with an internal content management system - by fixing bugs, improving performance, and adding new features. However, we are cross-functional, so you'll have the opportunity to work on many other projects, including data products, mobile applications, and dev ops. This job reports to the Chief Technology Officer.
What you can bring to the table:
General Requirements for this position:
3+ years of experience building web applications, particularly content management systems
Experience with CSS/HTML/JS
Familiarity with SQL and relational database design
Experience with Git/Github or other version control technologies
An aptitude for designing and implementing real-world web-based projects
You thrive in a fast-paced, dynamic environment
You're excited to work on many different projects
You are self-motivated and entrepreneurial
We would love it if you had any of the following:
Project Management experience
Past experience with data engineering: e.g. data munging, building ETLs, query optimizations, database administration, data visualizations
Experience in mobile app development: iOS or Android
Some of our tools:
Python: Django and Flask
MySQL
Nginx
Docker
Github
CircleCI
Please submit a cover letter, resume and link to your GitHub profile, if available.
You must be legally authorized to work in the United States.
About Industry Dive
Industry Dive is a digital B2B media company that delivers news and original analysis to more ­than one million business leaders in multiple industries. We are a company founded on the belief that executives should have access to the content they need in a way that is intuitive and insightful, no matter the device. Industry Dive pushes the boundaries of modern journalism and marketing.
Our office is a place where you work hard on clear monthly goals, have your voice heard, and shape the future of a growing media business. Located in the heart of Washington DC, our workspace boasts a lot of perks – whiteboard walls, treadmill desks, and a dedicated quiet room.
Industry Dive has been named an "Innovative Media Start Up" and one of the "Top 10 Hottest Publishing Start Ups."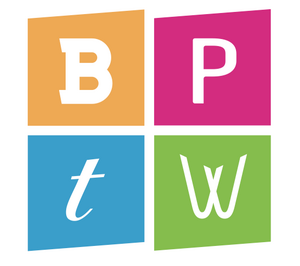 Industry Dive was selected as a "Best Place to Work" in 2015, 2016 and 2017 by the Washington Business Journal.