Your next opportunity awaits
Want to experience working at a startup and collaborating directly with the head of the audience development/ marketing department? Want to see your day to day work have a big impact on a business' success?
The Audience Development/Digital Marketing Intern will be given significant responsibilities directly impacting business growth by helping to customize and implement audience acquisition campaigns. You'll learn best practices in data and work entirely in digital – a must for anyone looking to make it in online marketing. This is a great opportunity to get hands-on experience managing and optimizing digital marketing campaigns while taking in the startup work-style: work hard, but have fun doing it.
We are looking for a smart, creative, and innovative undergraduate student to complete a paid summer internship with the audience development/marketing department. 
Responsibilities:
Help implement digital marketing strategies to improve and augment engagement with target audiences
Assist with executing email, social, SEO, PPC, affiliate, and other marketing campaigns
Promote engagement with target audiences by identifying communities, organizations, and influencers in target industries
Analyze digital channels for reader acquisition
Coordinate and execute daily online community engagement activities on behalf of marketing/audience development
Develop creative/copy for social media and online channels
Manage media partnerships and coordinate industry relationships
Monitor trending content and make recommendations for promotion
Compile, analyze and report relevant audience and engagement metrics across platforms
What you can bring to the table:
Online and marketing savvy
Experience with social media platforms
Experience with (and enthusiasm for) marketing analytics (especially with Google Analytics)
Ability to communicate clearly and persuasively in writing
Eagerness & ability to provide creative solutions to problems
Detailed, organized, curious, and self-directed
Basic HTML skills required
About Industry Dive
Industry Dive is a digital B2B media company that delivers news and original analysis to more ­than one million business leaders in multiple industries. We are a company founded on the belief that executives should have access to the content they need in a way that is intuitive and insightful, no matter the device. Industry Dive pushes the boundaries of modern journalism and marketing.
Our office is a place where you work hard on clear monthly goals, have your voice heard, and shape the future of a growing media business. Located in the heart of Washington DC, our workspace boasts a lot of perks – whiteboard walls, treadmill desks, and a dedicated quiet room. We even have weekly dog visits.
Industry Dive has been named an "Innovative Media Start Up" and one of the "Top 10 Hottest Publishing Start Ups."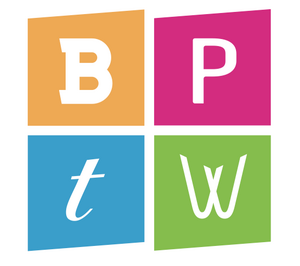 Industry Dive was selected as a "Best Place to Work" in 2015 and 2016 by the Washington Business Journal.